I know how Prelude Music Planner can save lots of time and trouble locating the right music for the right occasion. I've written about that previously. What I didn't dwell on then was quite literally how much MONEY Prelude can save you. Yes, real dollars to your music budget.
This arose because my church has been on the fence about subscribing to Prelude. So I drew up this comparison chart to show how much it would cost to buy the music we need for the coming months in print, versus the cost if we subscribed to Prelude.
Take a look: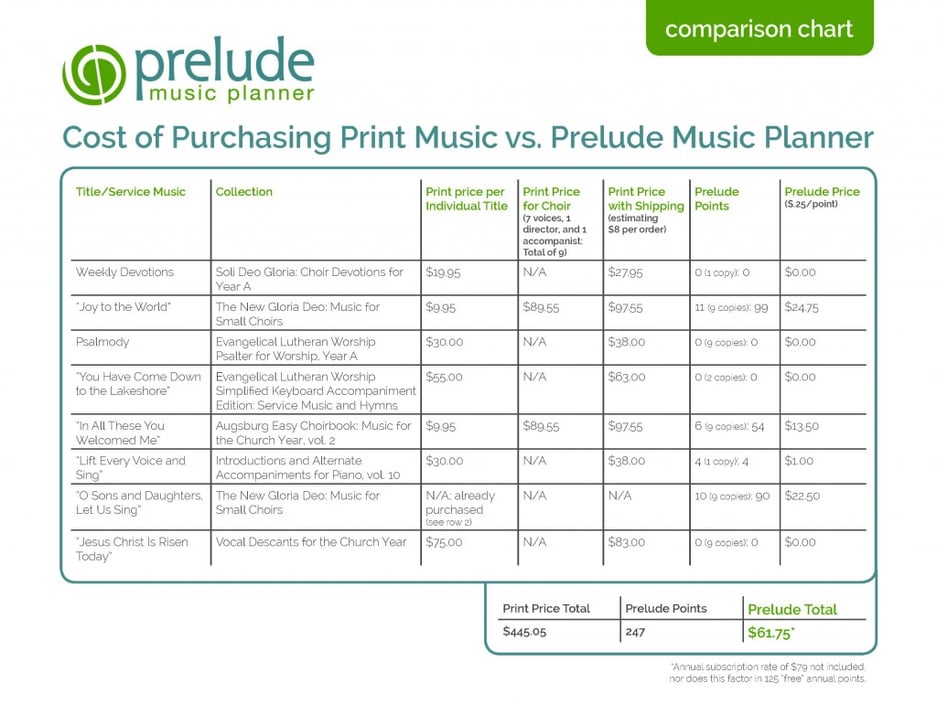 Click here for larger version of Prelude Comparison Chart
This doesn't even take into account the value of the Prelude Points we'd get with our subscription, or the future savings on music purchases on augsburgfortress.org (20% off!).
It just makes sense, in ministry, in time, and even in budget. Subscribe, so you can free up more of your time, spirit, and treasure for your ministry.